Studio living @ Haarlem
interior project
2022 — 2023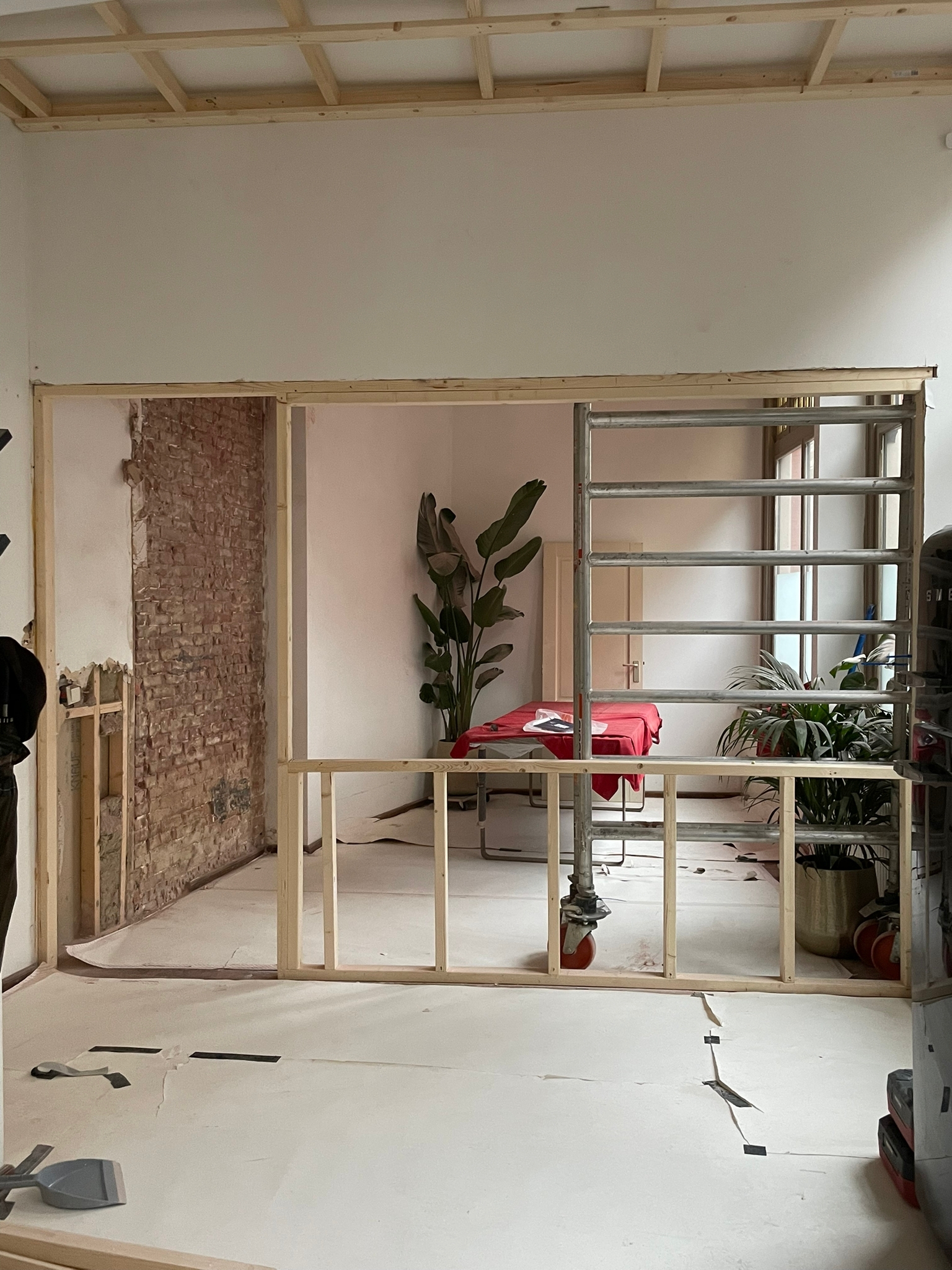 Working studio and living space for Innovation Copilots.

Designed to be an inviting space for clients, adding a focussed and flexible work space in the second area.

Together with the client we created a large atlier window connecting both spaces, while brining more light into both rooms. Look and feel: Japandi chique.

Light selection & furniture design by: Studio Roxan
Interior custum furniture build by: Beschaafd interieur
Kitchen from: Kvik